The Team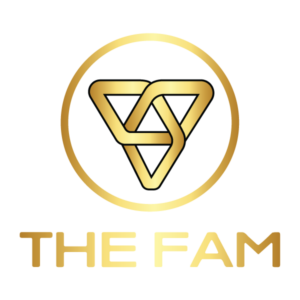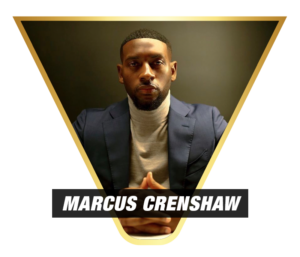 Marcus Crenshaw
Founder & CEO
Believing that being your true authentic self is the key to a happy successful life, Marcus has mastered the how-tos of winning friends and positively influencing people. His genuine care, his knowledge of sports, and his exceptional business and marketing skills have all lead to the creation of The FAM Sports Agency and Marketing Company. A company committed to trailblazing new opportunities with a CEO dedicated to fulfilling the needs of his clients in every creative way possible, while encouraging them to embrace their individuality and expand their reach.
Read More...
Born in Detroit, Michigan, one of the toughest cities in the United States, Marcus learned early the importance of focus and hard work to help him persevere through life's contests and tribulations to become a self-made multi-millionaire.

Recognizing the weaknesses of a poor high school educational system he realized his entrepreneurial skills and creativity were integral to his success. At the young age of 10 Marcus organized, supplied, and managed his school store raising enough money to pay for his entire 5th grade class' end of year trip. His talents continued from the business realm on to the hard wood at Makenzie High school; where he went on to become one of Michigan's all-time leading scorers averaging 29.8ppg and 11apg. His incredible high school career earned him a full basketball scholarship at Cal State Fullerton where Crenshaw received a Bachelor's degree in African American Studies. After graduation he went on to play five professional years of Top League European Basketball.
Following his pro-ball career Marcus saw the desperate need for representation and media coverage in women's basketball. In 2014 he started his first of many successful companies, Hoop Cred, the first marketing agency specifically focused for WNBA players. In 2016, he created She Hoops Network via Instagram by utilizing visuals from all over the internet to bring exposure to thousands of talented female hoopers across all ages and skill levels. In only two years of launching the company he was able to sell the business to media power house Overtime which is funded by Amazon's own Jeff Bezos, Superstar Drake and NBA super star Kevin Durant.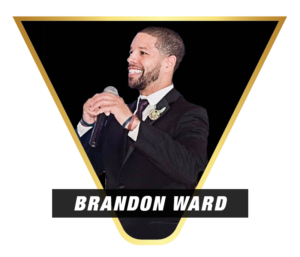 Brandon Ward
Vice President of Sports
Brandon Ward is an alumni of the illustrious Florida A&M University. After 9 years playing professional Basketball that spanned Denmark, Kosovo, Switzerland, Germany, Romania, Mexico, Sweden and El Salvador, in which he connected with all of the top coaches in the world. Brandon has experienced basketball at its highest levels. He parlayed the relationships made while playing basketball into a recruiting and consulting role with Roc Nation Sports. He then became an international recruiter for G.A.M.E. agency while also expanding his legal and contractual acumen via an ownership role in hotel and restaurant management in New York City.

Now, he uses these strong relationships to recruit the best talent in the world for the FAM Agency.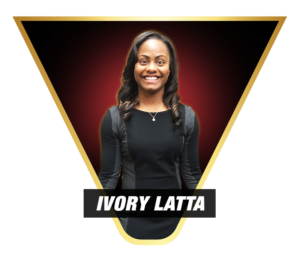 Ivory Latta
COO of Women's Basketball
A native of McConnells, S.C., Ivory Latta brings a world of experience to The Fam Agency. Ivory is joining The Fam after a stint as an Assistant Coach at her alma mater, the University of North Carolina at Chapel Hill and a legendary playing career.
Before going back to working at UNC, Ivory was a first-round draft pick of the Detroit Shock in the WNBA, helping lead them to the WNBA Finals in her rookie year. Ivory's 11-year professional playing career saw her become a 2-time WNBA All Star and lead the Washington Mystics in scoring in 2014, while also playing in Israel and Turkey.
Read More...
Prior to her WNBA career, Ivory is a former National Player of the Year and two-time consensus first-team All-America guard. Ivory led UNC to back-to-back Women's Final Fours and was named the 2006 National Player of the Year. She is Carolina's all-time leading scorer with 2,285 career points and earned All-America honors her final three seasons, including consensus accolades in 2006 and 2007. She was named ACC Player of the Year in 2006 and is the only player in league history to earn ACC Tournament MVP honors in three consecutive seasons.
In addition to topping the UNC scoring chart, Latta also holds school records for career three-pointers made (345), career three-point percentage (.389) and career free throw percentage (.840). Her 345 career made threes are the most in ACC history. She also ranks fourth in career scoring average (16.6 ppg), second in career assists (599) and ninth in career steals (257) at Carolina.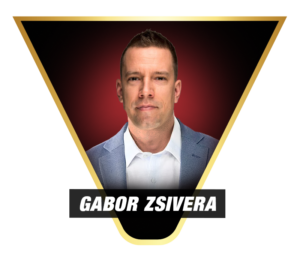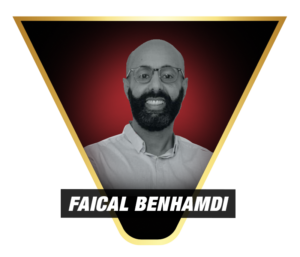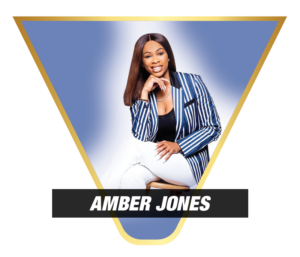 Amber Jones
Head of Financial Services
Amber Jones is an independent financial professional through Life Key Financial Group, INC. Amber has distinct roots in Alabama, graduating as a valedictorian from Hazlewood High School in Town Creek, Alabama. Her special accomplishments and arduous commitment in working with others are accentuated through her athletic influence in sports. As a seven-time track and field state champion, basketball state champion, state MVP, and a previous athletic and academic scholarship holder at UAB, to name a few, Amber demonstrates years of positioning goals and claiming their execution via leadership intelligence, teamwork, and determination. Read More...

During Jones's undergraduate experience, she was a member of The Chi Alpha Sigma National College Athlete Honor Society, Golden Key International Honor Society, Delta Epsilon Iota Honor Society, 2 time C-USA All-Conference team, and a Member of the Top 10 All-Time Scoring list at UAB all while finishing in the top one percentile of her graduating class.
Upon graduating Magna Cum Laude with a bachelor's degree in Exercise Science from the University of Alabama at Birmingham in 2013, she went on to adduce her expertise by traveling the world playing basketball professionally, while gaining constructive and practical experience. Amber played professional basketball for four years, internationally in Europe, before returning home after a career-ending foot injury. Her athletic experience as an adult has yielded her accolades overseas including Guard of the Year and All-Star Game MVP demonstrating her athleticism and selfless-mentality on the Tsmoki Minsk Euro-Cup basketball team. Through her passion for teaching and spreading financial literacy, her attendance of a life-changing tax and financial class allowed her the transformative opportunity start a financial services company in 2017.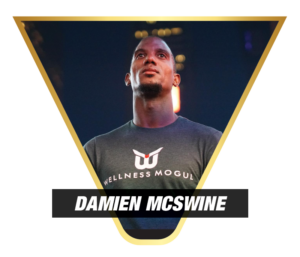 Damien Mcswine
Sports Nutrition & Wellness Coach
After playing 4 years of college basketball Damien Mcswine, known as the Wellness Mogul graduated from Loyola University in Chicago . After playing fifteen years of professional basketball Damien really started to dive into health and wellness earning a Certificate of Nutrition from Cornell University. Founder of Power by Nature Herbs and Producer of 'Urban Kryptonite: African Roots Foreign Diseases' the #1 Independent selling documentary focused on Health and nutrition. His independent studies in over 60 countries has given him a different perspective on health and wellness. Now he uses his experience and knowledge to naturally help people improve their overall health and quality of life.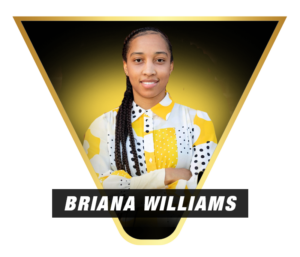 Briana Williams
Executive Assistant
Briana is a professional athlete, fitness professional, youth basketball trainer, and entrepreneur. She has played professional basketball for four years in Czech Republic and Germany. She has been a NASM certified personal trainer for 2 years but has had a passion for fitness since college. Briana graduated from Mercer University (Macon, GA) in 2015 where she earned her Bachelor's degree in Sports Business Management with a minor in Spanish. Academically she earned student-athlete awards and recognition for obtaining a 3.5 GPA during her course of work at Mercer. She was also a member of the basketball team where she is on the top ten all-time leading scoring list, ending her career with over 1,600 points. She was the second leading scorer of all Division I freshman (18.0ppg) in 2011, earning A-Sun Freshman of the Year. Read More...
Briana also broke the school single-game scoring record in 2012, scoring 54 points which also earned her a spot in the record book for D1 NCAA Women's Basketball single-game scoring. While overseas, she has earned Eurobasket.com accolades, making the All-Imports Team and 2nd team all division (Germany 2017). One of her many facets include philanthropy and giving back to her community. She has volunteered at The Children's Hospital, Fuller Center for Housing (Ghana, Africa), and The Boys & Girls Clubs of America to name a few. Her passion has led her to found her own foundation called "Season of Hope" where she helps families in need during the holiday season.

Briana's many abilities and passions have opened doors for her to unleash all she has to offer. She continues to tap into her purpose to be the best version of herself and credits basketball for being the gateway to many of her opportunities.